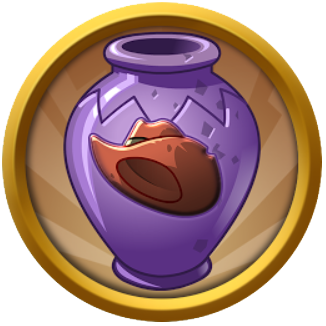 Vase Wrangler is an achievement in Plants vs. Zombies 2. It is achieved by completing the Western Challenge Pack, a group of three Vasebreaker levels set in Wild West. It is worth 10 points on Game Center for iOS devices and 1,000 XP on Google Play Games for Android devices.
Origins
Its name is a combination of "vase", referring to the vases in Vasebreaker and "wrangler", a person in charge of horses and other livestock. It is possible that the wrangler part of the name is a reference to the Chicken Wrangler Zombie.
Strategies
See Split Decision, Chicken Skewers and The Mine Cart for strategies.
Trivia