Ad blocker interference detected!
Wikia is a free-to-use site that makes money from advertising. We have a modified experience for viewers using ad blockers

Wikia is not accessible if you've made further modifications. Remove the custom ad blocker rule(s) and the page will load as expected.
Hey PvZ Fans, I'm Dylan. Today, You gonna play my Plants vs Zombies Quiz.
Question 1: If Winter Melon is Melon-pult's sister, who's gonna be Melon-pult's brother?
Question 2: Marigold, Sunflower, who's gonna win?
Question 3: If there's a Giga Dr. Zomboss . What's his health points?
Update 12/9/2011: I have more questions for u guys:
Question 4: What's Kernel-pult's age?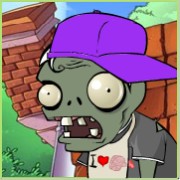 Question 3: On the left is my Zombatar. So, i want you guys to name it like Zombie the kid guy or something