On the Internet, you can find pictures called "Hexafusions". Thoses "Hexafusions" consist to fuse three caracters.
I liked it a lot, so I decided to do Hexafusions based on this wiki users !
Here is the first one :
It features IMCR8Z, Starfruity and me.
This is the second one :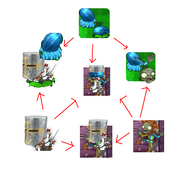 Featuring Rollbacks !
ChickenWrangler
CrazyZombi (suggested by CW)
WinterMelon43 !
Here is the third one !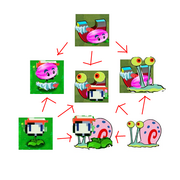 Admins featured !
WinterMagnet
Epicman
Brainulator
I hope you liked them !
You can suggest users (or yourself), I may fuse them together !
Please say in the comments what to you think of these fusions !
Also, i'm sorry if the people i "fused" didn't wanted me to use their avatar...