Trying out a blog thingy. 
Never really tried it out 'til now. 
Welp... I'll start by posting this weird blob.
(Wait is that supposed to be sun bean?!)
Smurfberries (talk) 00:15, August 4, 2015 (UTC)Smurfberries
---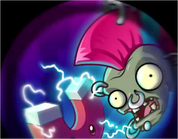 Magneto's gonna be useful for a change? Hurray. 
---
Join me, absolutely no one, where we can blog together! 
---
Everyone keeps using SunShroom's AWESOME PvZ plants as profile pictures... I don't mind this, but can't people make their own profile pictures? I did when I was new, and I had next to nothing when it comes to wikia's profile pictures.
Here's the one I requested, Ghosty.