Well, i forgot one thing to tell you guys. you should be shocked about this. If you are not shocked, i dont care. I can take a lot of criticism.
Yesterday i played survival Day(Hard), and i encountered Gargantuars for 3 rounds!!! (Flags 5-10). But however, my lawn is mostly unscathed, and i won with this crappy build: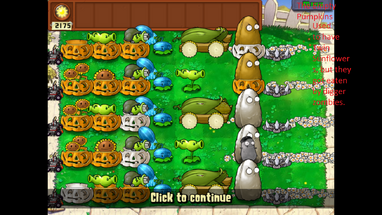 Ad blocker interference detected!
Wikia is a free-to-use site that makes money from advertising. We have a modified experience for viewers using ad blockers

Wikia is not accessible if you've made further modifications. Remove the custom ad blocker rule(s) and the page will load as expected.