Where and what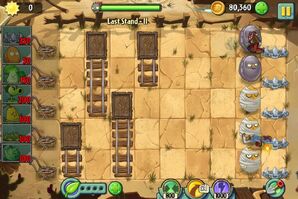 Minecarts are from the wild west, its to directly move the plant, to different lanes to kill other zombies.
Planting
You can only plant in the minecarts, not on the track.
Tracks
The longer the track is, the more lanes you can go to.
Problems
The problem about minecarts is it takes much of your space and because you can only put
one 
plant it.