Something is written there: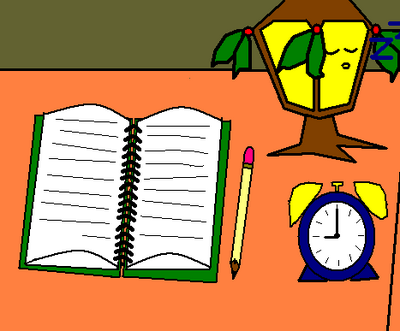 Make them all the journal entries and put them in your comment:
Journal Entry One: I meet new neighbor (before 1-5, Wall-Nut Bowling)
Journal Entry Two: Whack a Zombie! (before 2-5)
Journal Entry Three: Little Zombies? It's funny! (before 3-5, Big trouble little zombie)
Journal Entry Four: My old friend, Harvey Flaxcaster is out of town! (before 4-5, Vasebreaker)
Journal Entry Five: Stormy Night (before 4-10)
Journal Entry Six: I hate those bungees! (before 5-5, Bungee Blitz)
Journal Entry Seven: Dr. Zomboss!!! (He is kidnapped by Bungee Zombie before boss battle)

My Example:
Crazy Dave's Diary
Journal Entry Eight: My single hip hop music video, Wabby Wabbo (In Plants vs. Zombies Hip Hop Music Video)
I have a talented! I started my own successful shop -- Crazy Dave's Twiddydinkies -- from the of my car, effectively I'm protect my brain from the zombies by wearing a pot on my head and is a pioneer in a morticulture business. Among my talents, I am also an awesome musican -- a rapper to be exact. Ded Jam Records recently discovered my hidden talent an immediately signed to their record label. I'm been in the studio for the past few months.