Something is written there in the picture: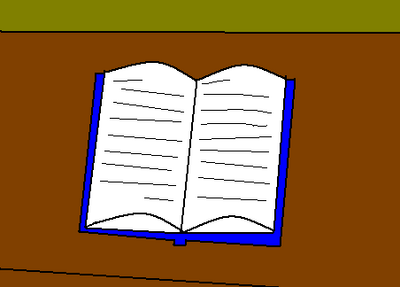 Make them all the diary or journal entries, and put them in your comment:
Journal Entry Two: For this reason, I hate those plants! (during 5-10 boss battle)
Journal Entry Three: Err... I hate that guy... (About Crazy Dave)
Journal Entry Four: How does Zombie worked at PopCap? (For Example in Zombie Temp Worker)
Journal Entry Five: 'My Experiment test!

(For Example in Plants vs Zombies Nintendo DS and DSi trailer)

Journal Entry Six: 'WHAAAT!!! How this happen?!?!?

(Dr. Zomboss is confused by Wabby Wabbo Hip Hop music video by Cray-Z)

My Example:
Dr. Edgar George Zomboss's magnificent Diary(or journal)
Journal Entry One: What I'm have been fired?( Dr. Zomboss was fired in Bloom & Doom Seed Co.)
XX Month 00 Day
I may have been a employee of Bloom & Doom Seed Co., which explains the Zombies carry seed packets. Also, I may have worked my way up with my intelligence to the lead of Department of Upgrade Plants, Spikerock was my invations for two reasons. But, Spikerock is not a plant, it's a rock. I'm having been fired! I wanted to destroy that Spikerock seemed to be resistant to Camper throwing, stomping, fireballs, and snowballs, as Gargantuars and Vehicle Zombies are unable to destroy the spikerock at the one time. For this reason, I choose the roof for my attack, where spikerock are unable to be planted.