Comments

11
Special Game: Caption Contest 7!!!!!!! ^ ^
4 pictures to go!!
Here's another picture caption: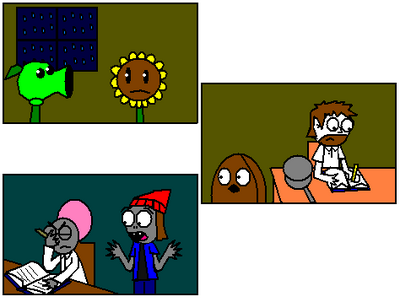 Note: This Picture, Peashooter, Sunflower, and Wall-Nut are having a small chat and Crazy Dave is writing his Diary or Journal about Dr. Zomboss. Meanwhile, Zomboni ask Dr. Zomboss.
My Caption: Gee.... Dr. Zomboss is really worse..... (Sorry, I don't mind. That is my caption )
And what is your caption?
Ad blocker interference detected!
Wikia is a free-to-use site that makes money from advertising. We have a modified experience for viewers using ad blockers

Wikia is not accessible if you've made further modifications. Remove the custom ad blocker rule(s) and the page will load as expected.