My Story
Hi my name is Pea nut 5667,this blog post is about my life.I was born as Raziel Josh Selma.I was born at Cebu City,Philippines.I was born 2 days after Christmas.My Dad didn't really care about me(DAD,YOU DIDN'T CARE ABOUT ME!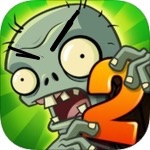 )My Mom didn't really know that...... until now.My dad would drink two longnecks of beer everyday.But when I was 2,They had a divorce,so My Mom worked twice to help me.So I went to a school not so far from home. My Dad was the one who sent me to school. I didn't know what school was like, so I kept running around and stuff. Then I met a good friend named Seth. He was my first best friend, I never had a bestie before, so yeah. Everything went well, 'til my dad kept revoking the payments from the school when i was in the second grade, and that's when I transferred, it was the church I go to, partnered with a school. It was named, Cebu Bradford School. Everything was different there. So I was the shy guy of class until I met a guy named Enrico, He was and still is my best pal (Today, I am his mentor in teen life). Then I met a guy named Mel, he became my "best friend", but right now, I cut my ties with him. On December on that same year, Enrico invited me to be part of this Christmas musical for the church, I agreed to join, and this was the start of my acting career. I was a very, very smart kid: I memorized most of the periodic table when I was in the 1st grade, I knew the story of the American Revolutionary War, etc. I was just really, really lazy, whih caused my grades to be low. This went on and on. When I was in the 6th Grade, My Mom, finally, allowed me to go out with my dad, until another issue went out. On March (Filipino Graduation Month), There was a fee for the Graduation event, and my mom said "This is the chance for dad to help you, son", so I asked my dad, my dad did not like it and told my mom to do it herself, and ever since that day, My mom stopped me from going to my dad. And so here comes high school, my mom berated me all summer, telling me that highschool life ain't easy. And she was right. So in the first day of school, nearly everyone from the 6th Grade transferred to bigger schools and universities. There I met this cute girl named Shanne (Who figured out to be my cousin; I didin't figure this ot until I was in the 8th Grade), And she was my first, official crush. I tried so many times but it didn't work, so that day I gave up on her. Some days passed and my good friend from Elementary, Claire, cheered me up. And there, I moved on to her. We were so close that a rumor spread throughout the entire school that we were in a relationship. You see, I was the only one who has a crush on her, because *ahem*, she was very unattractive in other people's eyes. She was that stereotypical "cooties girl". She was very childish, and now I'm trying to fix her, and I taught her how to grow up and I taught her how to groom herself, but no matter how strong the aura of our friendship was, she never had eyes for me. I tried my best, but it was all in vain. She friend-zoned me alot of times. So we remained friends. In the 3rd quarter, I had failing marks and so my mother 
FAN GALLERY
Ad blocker interference detected!
Wikia is a free-to-use site that makes money from advertising. We have a modified experience for viewers using ad blockers

Wikia is not accessible if you've made further modifications. Remove the custom ad blocker rule(s) and the page will load as expected.