Here's the plan I made for Survival Endless shown below. I decided to use Ice-shrooms in front of the Gloom-shrooms, but my defenses were destroyed, and I couldn't go any further without a part missing. Sorry.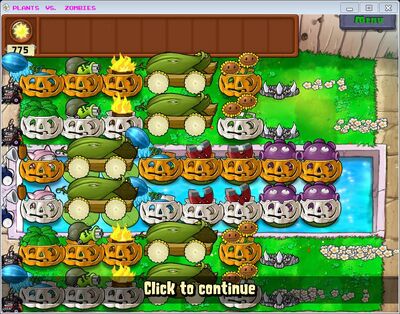 If you put this photo in your own blog or website you have control over, be sure to give me credit.
Update: This plan is out of date. Go to my other Survival: Endless plan.
Ad blocker interference detected!
Wikia is a free-to-use site that makes money from advertising. We have a modified experience for viewers using ad blockers

Wikia is not accessible if you've made further modifications. Remove the custom ad blocker rule(s) and the page will load as expected.