Comments

30
Step Right Up! Do the Impossible Things in PvZA!
With the cheat i found in a video! I ACTUALLY RECLAIMED SUNNY LOT, UNLOCKED GARGANTUAR, AND GOT TWIN SUNFLOWERS! (Oh, and reclamied Zombie Paradise!)
Don't believe me? Look at these proof:
Those green buttons are secret buttons, which is similar to Limbo Page in the original PvZ.
Those Buttons Were Put in the Game on PURPOSE!
I've discovered a new achievement "Cheater! Cheater!"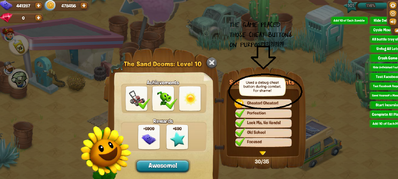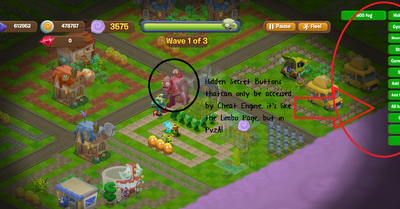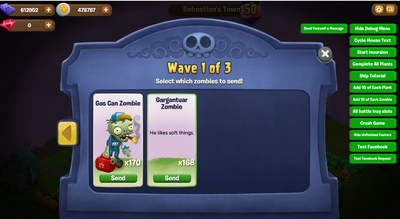 Ad blocker interference detected!
Wikia is a free-to-use site that makes money from advertising. We have a modified experience for viewers using ad blockers

Wikia is not accessible if you've made further modifications. Remove the custom ad blocker rule(s) and the page will load as expected.