So some people wanted a sequel and for me not to seem like a Milesprower clone....HERE WE GO!
Everything Wrong With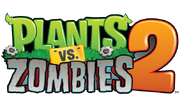 Spoilers! (duh)
Rules of sins
If it goes with the game, it's fine. Offer your ideas in the comments, your username will be next to your suggestion! Sometimes I'll slightly change how it is, but I'll write the original comment next to the sin if I did.
Link to Prequel Here Link to Reap's version Here.
Vocab
Punny:Fun and has a pun in it
Racist:Cinemasins says it and to them it means being rude to another kind through name,a line or looks. An example of name is "Basic Zombie", an example of line is "They look pretty much the same" and an example of looks is wearing something mean.
Sins
1.Apparently Dave loves a taco so much we break time to get it...again?
2.EA
3.Dave doesn't care that we somehow traveled through time.
4.As we see Penny can travel through time, why don't we just...I don't know, travel back to our time?!?!?
5.Also Penny is somehow an alive being.
6.And has feelings even though she's a robot. +3 sins.
9.Grass still doesn't work that way.
10.How can we plant in Ancient Sands?
11.Or planks?
12.Or future tiles?
13.And stone?
14.* sigh * and ice?
15.Lily Pad still can hold up Tall-nut. Does it lift?
16.And now Potato Mine...somehow.
17.Same with spikeweed.
16.Removing a sin because spikeweed really looks like a weed. Wait that didn't come out right.
17.Is plant food is a plant's favorite food? Do they always eat it if it's hungry? +2 sins
19.Plant food is just a leaf, they are sort of eating their kind!
20.Power ups don't help at ALL.
21.And power zap is just a controllable lightning reed plant food!
22.And it doesn't even work as long!
23.Dave is a vegetarian.
24.Dave thinks the Pirate Seas is called "But Pirates!". I know what he meant.
25.Minecarts.
26.Zombies don't know about spoons...somehow.
27.Also how do they eat?
28.Gargantuar Primes.
29.Cabbage-pult appears too early.
30.Grave Buster lost it's usefulness.
31.Graves also now are meat shields.
32.Bloomerang exists.
33.Bonk...Choy.
34.Bonk Choy's plant food is OP.
35.Snow Pea is premium.
36.Squash is premium.
37.Starfruit is premium.
38.And it's worse than the 1st game!
39.Chomper is premium.
40.And like Starfruit, it's even worse.
41.And it's plant food is useful how?
42.Hypno-shroom is premium.
43.Hypnotizing all zombies on screen? NOPE how about free gargs isntead of plant food? GOD EA is dumb.
44.Snapdragon's pun.
45.Also someone made a snapdragon idea, and it was ALMOST THE SAME.
46.Spikeweed can be planted on planks but not Potato Mine? Why?
47.And why can Bowling Bulb be planted on them?
48.Butter is too OP.
49.Threepeater returns.
50.Just...plant 2 snapdragons.
51.Torchwood is premium.
52.It melts ice in Frostbite caves but not the snow peas.
53.And the snow pea itself.
54.Or Iceberg Lettuce.
55.Or frozen melons.
56.Or Winter Melon.
57.Or Hurrikale.
58.Sap-fling is too weak for being limited and costing money.
59.Sweet Potato exists.
60.Ghost Pepper is too OP.
61.Magnifying Grass it too OP.
62.It's zen garden animation is creepy.
63.Marigold's tooth...AGAIN.
64.So the cherry bomb bros are like therunawayguys without Tim?
65.Also Cherry Bomb appears too late.
66.Wall-nut was a bowler.
67.Cabbage-pult makes soup...what kind? Split Pea soup? Wait that didn't come out right.
68.Grave Buster is afraid of puppies. I rest my case.
69.Iceberg Letturce's face...it's heartless...staring...face...
70.Bonk Choy threatens PEOPLE.
71.Bonk Choys are WEAKER THAN PEASHOOTERS.
72.Repeater acts different that the first game in his almanac.
73.Pea-nut isn't punny.
74.Torchwood still can't read.
75.Boosted torchwood doesn't burn ANYTHING. +5 sins.
80.Puff-shroom now is awful!
81.Gatling Pea is reduced to a cameo.
82.Flower pot is reduced to a cameo.
83.Snapdragon's almanac reverences his plant food. Convenience or not it's dumb.
84.Spikeweed was nerfed.
85.Spikerock was nerfed.
86.Spikerock has no reason to be there. It's just...2 extra garg hits.
87.How many people know Spring Bean? Apparently over a million in around 1600.
88.Imp Pirate is a time traveler.
89.Is it just me or does Imp Pirate's almanac entry give me a "Professor Layton" vibe?
90.Also Imp Pirate has an overused pirate joke.
91.Spring Bean cross-dresses. +5 sins
96.Lily Pad cross-dresses. +5 sins.
101.Coconut Cannon is hairy.
102.Also it's almanac is...gross.
103.Burn banana launcher! It's just a Cob Cannon clone!
104.Threepeater cheats.
105.Also it's plant food is AWFUL.
106.For split pea,I wish front head gets the eyebrows so it's USEFUL.
107.Also I would have loved that be a mechanic.
108.Chili Bean is gross.
109.Peashooter's peas go through it's ROOTS to attack zombies.
110.Apparently Puff-shroom goes on social media in MEDIEVAL TIMES. (SunShroom)
111.Also sporebook isn't punny.
112.Or Fungusedin.
113.Neither is ShroomstaGram.
114.And Lawn Area Network.
115.What's El3ctric H1ccup?
116.Wild west has radio.
117.I'm going to guess Seeds and Sensibility is a soap opera.
118.Ham radio.
119.(For Tall-Nut's almanac) That pun.
120.Also Tall-nut is still a loser to short people.
121.Tall-nut's first degrade=Nightmare fuel
122.Clown College.
123.Quantum Spatial Mechanics.
122.Removing a sin for the game FINALLY got a time thing right.
123.All of Winter Melon's show names aren't really punny. +3 sins.
126.Why is Winter Melon in the wild west?
127.Or blover in the future?
128.Or sun bean in Dark Ages?
129.Or Chard Guard in Frostbite Caves?
130.Why can Laser Bean shoot laser oh...
131.Laser Bean shoots crazy slow.
132.Citron INFLATES itself to attack.
133.Also Citron is too weak for it's sun cost and charge for attack.
134.Blover's books aren't really punny. +3 sins.
137.Apparently a plant without ARMS can teach stunts.
138.Also has blover done anything dangerous really?
139.Spring Bean+Blover is too OP.
140.Citron's almanac can be used for...a really bad joke.
141.Citron's face when charging.
142.E.M. Peach has no stones.
143.I bet the "pea" part of E.M. Peach's nickname used to be another word.
144.E.M. Peach's costume CHANGES IT'S COLOR.
145.Almanac makes E.M. Peach weaker than it is.
146.Infi-nut became a hologram for looking in a mirror.
147.Also that means Infi-nut is vain.
148.Also it's almanac is creepy.
149.It's force field is stronger than IT.
150. * Insert taste the rainbow #$%@% here *.
151.Also multicolored destruction.
152.Tile Turnip's song isn't punny.
153.Also DJ Turnip.
154.It's costume isn't headphones.
155.Balloon Shroom, THE NEXT MUSHROOM PEOPLE!
156.Also it's PvZAS form looks like a Balloon Shroom and PvZAS came before PvZ2's Dark Ages. Reverence?
157.It's plant food doesn't make it look like a balloon though.
158.Also it's almanac lacks a period.
159.Sun Bean nukes a zombie.
160.How much must it hurt to have sun go out your body every time your hurt?
161.Sun Bean is the oldest.
160.Removing a sin though because he's right about Chili Bean.
161.Laser Bean is too "Far out"...I get the joke, but it's still bad.
162.If spring bean is lazy, WHY does he have a fan club again? Is he the PvZ verison of Gary *#@!&$%! Oak?
163.All beans can 1-hit zombies.
164.Who...I mean how many female plants are there?
165.I get the clingy joke, Magnet-shroom is a magnet.
166.It's magnet is STUCK TO IT. 
167.How can Lily Pad square dance?
168.If you keep using Zen Garden to switch zombies in Big Wave Beach, you might get p$%#.
169.There's so many things wrong in Tangle Kelp's almanac so lets just give it 5 sins and call it even. +5 sins.
174.Bowling Bulb's damage isn't heavy.
175.The almanac pun.
176.They say BUB in a CHILDREN'S GAME.
177.They mention zombies getting DRUNK in a CHILDREN'S GAME
178.(See photo labeled 1) This frame.
179.Where do the seeds from guacodile come from? (Bolt-Weed)
180.Were there ANY crocodiles in a beach? (Bolt-Weed)
181.If so, guacodile has no reason to be part crocodile and to be from Big Wave Beach. (Bolt-Weed)
182.Octo Zombie is a wizard zombie cousin, Bow before your maker. (Bolt-Weed)
183.Before, the old plants are in the present. How did they even get to the Big Wave Beach,Dark Ages, Pirate Seas, Wild West, and Far Future earlier than Crazy Dave? (The Magic Star) +5 sins
188.Squash's name is Tracy...
189.Torchwood and Snapdragon are friends, that's not the sin, the sin is WHAT'S A TIKI LOUNGE?!?!
190.Or Renaissance Fire?
191.Guacodile is vain.
192.They say avoid stereotyping, then they stereotype.
193.Also that pun.
194.Banana Launcher is so useless.
195.(See labeled 2) This frame.
196.How can Hot Potato do yoga?
197.Also that pun.
198.Pepper-pult comes from PvZAS, guessing that's the weedy side, get it? Because most of them are weird? My jokes aren't funny.
199.Jester Zombie can deflect them now, DANG IT!
200.Chard Guard wrestling.
201.How can stunion play the piano?
201.Not a sin but can Popcap make a Stunion version of Keyboard Cat please? That'd be great.
202.(See labeled 3) This frame.
203.Gossip.
204.Alright, who's the lucky one in love?
205.Rotobaga's pun.
206.Also who knows what a chard is?
207.Or rutabaga?
208.(See labeled 4) This frame
209.Snow Pea plays tennis. Tennis game confirmed?
210.Also he plays bongos.
211.What's spelunking?
212.Snow Pea can be frozen.
213.Winter Melon can be frozen.
214.Iceberg Lettuce can be frozen.
215.Power Lily's a life coach.
216.How come only 2 plants fly but about 2-5 zombies fly? (Bolt-Weed)
217."They keep telling him there's no future in dodos, but he refuses to listen." Because the dodos are UN-dead! (Bolt-Weed)
218.Hunter Zombie brought snowballs to a war. Why? It's not winter! (Bolt-Weed)
219.Jalapeno has knots?
220.There's 2 question marks in Imitater's almanac. +2 sins.
222.Potato Stuck in a Box...that's "SO" original!
223.How did Starfruit go into the future?
224.Did he find that professor from Back to the Future?
225.Starfruit likes conveyor belts but never stars in a conveyor belt level that's not a piñata party.
226.Hypno-shroom can't hypnotize Octo Zombie.
227.Hypno-shroom can't hypnotize Wizard Zombie.
228.Extra sin for Wizard Zombie.
229.It's easy to make a zombie cluck like a chicken, hypnotize a Chicken Wrangler Zombie.
230.Chomper doesn't like mints.
231.Also Chomper.
232.Sap-fling might be the youngest plant.
233.Pinecone ball.
234.Also does that mean other Sap-Flings exist?
235.Homing Thistle does stalking.
236.So...what does Ghost Pepper look like WITHOUT the sheet?
237.Sweet Potato's almanac is so bad. +5 sins.
241.Dave is a jerk to Hurrikale.
242.Fire Safety.
243.Also Fire Peashooter is more of a Daredevil than Blover.
244.Fire Peashooter's zen garden animation breaks all of the logic that was left.
245.Peashooter's Halloween costume is a reverence without copyright.
246.(See labeled 5):This frame.
247.How deep is the water in Big Wave Beach? I thought plants loved water! (Lolwutburger)
248.Also how can the water change at any time? Usually it changes by time zones, not at random.
249.Surly we could use lobbed plants to hit the zombies that ambush you through low tide BEFORE low tide happens right? I said right?
250.If basic zombies hates being called basic, just call yourself zombie.
251.Also that's racist.
252.Toilet Paper doesn't protect you.
253.Pirate Zombie's almanac pun.
254.The almanac says Cowboy zombie is stronger than most Basic Zombies though he doesn't have extra defense at all.
255.Future Zombie's future facts are hacked: In Star Trek the red coats always go down.
256.Also that's racist.
257.Peasant Zombie has amnesia! Dang this game is dark!
258.And while we're at it:Dark Ages it the DARKEST world. Get it?
259.Remeber how I said being drunk was mentioned in an entry? WELL APPARENTLY THEY DO IT TWICE!!! Why? I'm going to take this out of context... "But to be honest, that entire night is a little hazy"...yeah... THREE SINS. +3 sins.
261.Binkini Zombie's almanac is wrong, we've seen another female zombie-Conga Dancer.
262.Cave Zombie paints.
263.Apparently there was ART SCHOOL in the ice age.
264.Speaking of that, Weasels didn't live in the ice age.
265.Or dodos.
266.Fasion in Egypt who knew?
267.What does Conehead Pirate mean by a cup?
268.Conehead Cowboy, not the one riding a bull, wearing a bucket or being strong is the sheriff. How much crime happens there?
269.Also lack of thief zombie in the Wild West.
270.Brain Pie
271."A lot of zombies don't have a hat"? EVERY zombie but the Peasant Zombies in Dark Ages have a hat!
272.Conehead Pompadour Zombie acts like someone's slave.
273.Also what does Pompadour mean?
274.Cave Conehead Zombie "invented" the cone...HOW?!?!
275.Buckethead Cave Zombie's bucket can be stolen by Magnet-shroom even though it's stone.
276.You have a secret if your secret is that you don't have a secret. Man, say that 3 times fast.
277.Buckethead Pirate is Deaf and Blind.
278.Buckethead Cowboy can go back in time.
279.Also putting chili in a bucket you WEAR is a health hazard.
280."Punk Plants".
281.Once again, drinking out of something you WEAR is a health hazard.
280.Removing a sin for the bucket drum.
281.Too bad they use the bucket drum gag twice...IN A ROW.
282.Nose...plug?
283.Also she doesn't have a nose, WHY DOES SHE NEED IT?
284.Cave Buckethead's pun.
285.Flag Zombie has the name that all of his kind wants.
286.Also this means Flag Zombie has parents if he was named "Brian"...who are they?
287.That Nile river pun...
288.Flag Pirate is vain.
289.So if Flag Cowboy.
290."Bleeding Edge"...that sounds...wrong.
291.On the other hand Peasant Flag Zombie isn't vain at all.
290.Removing a sin...that almanac gives me a tear somehow.
291.Beach Flag Zombie is rage-quitting.
292.Also I have new respect for Flag Zombies.
293.Mid-Life crisis...for zombies.
292.I feel bad for Snorkel Zombie. (Truth for me) It stings...! -1 sin. (Bolt-Weed)
293.Clone Zombies(Bolt-Weed)
294,Shield Zombie. Why do you need to start a campaign? (Bolt-Weed)
295.Tile Turnips after burying the remains in the ground, but for some reason the count of plants (plant left mini-game) thinks that he disappeared. (Клеточная репа)
296.(See photo labeled 6) This frame. (Клеточная репа, written as What?)
297.How does brains be linked to wifi? (A plant)
298.The fact that they make a pun because the Gargantuar has an imp on it.
299.How can a GARGANTUAR fit in a vase?
300.How can any zombie fit in a vase?
301.How can a spikerock go in a vase without shattering it?
302.They make fun of the fact that Gargantuars are slow.
303.If what they say about the Sphinx is true...*hides behind pot of flowers*
304.Gargantuar Pirate apparently is a better "person" than the rest of his crew.
305.Wild West Gargantuar's almanac entry= LAZIEST IN THE GAME.
306.Wonder if Tall-nut runs the "Enormous & Towering" shop.
307.But why would the big clothes be in their own store if Imp clothes came from the same shop thinking this way.
308.Also clothing stores in medieval times.
309.Apparently Imp Mermaid weighs a ton to him.
310.Imp disease.
311.I'd be annoyed too if they make that annoying sound they make in the game EVERY DAY.
310."Zombattitude"...I LIKE IT!
311.It'd be gross to see an Imp mummy cough up hairballs.
312.Wonder if Imp Mummy and Tomb Raiser Zombie ever got in a figh... Oh...
312.I already sinned Imp Pirate's entry, MOVE ALONG.
313.Rodeo Clowns don't exist.
314.Apparently Kernel-pult has more guts than an Imp, because HE wears clown makeup.
315.Maybe you got crammed in a Bug Bot because you got tricked?
316.Imps don't even have much hair, HOW did they get a haircut?
317.BRAS in a children's game... FOUR, TIMES. 4 sins.
321.Also Imp Dragon's entry doesn't really fit, seems more like a Chinese themed wait...
322.Yeti Imp does knitting.
323.Also now I think I know why does zombies are really dang warm.
324.Ra Zombie is too weak.
325.The director said, lets have Crazy Dave eat a taco...it'll make him look like even more of a fat f**k. (ZombieNinja723)
326.How can Octo Zombie know where he's going if an OCTOPUS IS BLOCKING HIS VIEW? (Angry3456)
327.Yeti Imp..from PvZGW...weirdest thing that happened in the world of PvZ. He came to PvZ2. (Angry3456)
328.Zombies eat your brains the second they come in your house. (A plant)
329.How did the slider tiles become arrow-shaped? (ThatYoshi8)
330.Speaking of which, zombies don't slide on them, sin for every zombie that doesn't slide. +12 sins.
342.Camel Zombies are the only zombie told as more than one.
343.Where did they get the signs?
344.The almanac only shows the front.
345.Explorer Zombie doesn't like very Egyptian.
346.Where did it get the monocle?
347.Where did it get the mutton chops?
348.Don't they need brains to survive?
349.How can one bury themselves?
350.Also is Tomb Raiser a dead dog? Because he wouldn't look like that if that was the case.
351.If Ra Zombie was named that because he says ra... that's literally being racist!
352.Why does Pharaoh Zombie's coffin look strangely like Crazy Dave?
353.Pharaoh Zombie was a magician?
354.Also goats in Egypt.
355.Ancient Egypt is one of the most cliched time travel destinations ever. (ZombieNinja723)
356.So is the future.
357.If slider tiles show water underneath the lawn in frostbite caves, how come 1000 garguantars can not fall down into the freezing water? (LaserBean203)
358.You can't place floating plants in slider tiles! (LaserBean203)
359.Jester Zombies are a pain! (Bolt-Weed, written as These Guys)
360.Zombies have a home?
361.Also Swashbuckler Zombie is most likely married.
362.How many girl zombies are there in the 1600's? There's no female zombies brought there.
363.Where did Swashbuckler get the brains if your most likely fighting him at this time?
364.Or the treasure?
365.Zombies have a college?
366.Cares about arm strength?
367.If it's a secret UNDERGROUND club...guys, I think I found out where Conehead Zombie and Pompadour Zombie got drunk at.
368.Kappa Pea...I would make a kappa joke, but I'll stop myself.
369.Pirate Captain Zombie sort of STOLE something.
370.Also, did the parrot belong to him or did he steal that to?
371.The PARROT has an entry!
372.The parrot's grandma, not grandpa, GRANDMA is what started the tradition...
373.(See labeled 7) This frame.
374.Also the parrot is stronger than a normal zombie.
375.If prospector is looking for gold, why does the almanac say "He finally ate brains"?
376.Also he has only 3 counters, one you don't get until the END OF THE WORLD, one you have to BUY and the other you have to wait a while for!
377.Runaway piano!
378.If you know only 2 songs, time to go to a music class.
379.Also more Spikeweed murder.
380.Stupid reason to not allow Banana Launchers into minecarts. (LaserBean203(
381.Yet they can be planted in the Chinese version just fine!
382.Poncho Zombie's "chance" thing is easily ruined by Magnet-shroom.
383.Also luck in PvZ2 before Big Wave Beach.
384.Also can we give 3 sins for Big Wave Beach?
387.His poncho is only there to protect his grate? As I said there's only a CHANCE so...
388.Zombie...Chickens.
389.Also Zombie Chicken has one of the most uncreative almanacs ever.
390.What's Ornithology?
391.Or Hadron Collider?
392.Hypnotized Chicken Wrangler is too op.
393.Bulls and Cows don't mate!
394.Also how is there a robot in the wild west, which happened BEFORE technology?
395.2213, also guessing that's the amount of sins this game will have when this is over.
396.Be happy you got a jetpack at all.
396.Not a sin but lets trend #PickyJetpack.
397.Shield Zombie's almanac previews Mecha-Football Zombie.
398.Also Mecha-Football Zombie.
399.Robo-Cone Zombie, Knight Zombie and Blockhead Zombie before Knight Zombie and Blockhead Zombie.
400.Doubt bucket would have changed anything.
401.Also this proves buckets are overated.
402.Disco-tron 3000's music gets annoying REAL fast.
403.Sideburn problem? On a robot?
404.Gargantuar sees the spikeweed. And others don't see. (Клеточная репа)
405.Why fruits, berries and vegetables-some plants? (Клеточная репа)
406.The potato mines, laser bean, E. M. Peach, Magnet-shroom and others have techno-details. (Клеточная репа)
407.After 3/12/15, Cabbage-pult can cross-dress...you know what means!!! +5 sins!
411.Disco-tron 3000 in the Chinese version comes...hurt already?
412.Lord bamboo in the chinise version is too ugly. ( 2+ sins ) (AshtonShooter)
414.-1 sin for the costume being amazing (AshtonShooter)
413.EA addicted to releasing worlds in parts after Dark ages. (LaserBean203)
414.Dark Ages is after Far Future! (Laserbean203)
415.A Prehistoric World is right after A 60's World! (LaserBean203)
416.Also Big Wave Beach.
417.Hackers finding plants that'll be in the next update, ruining the surprise! (LaserBean203, listed it as "Hackers")
418.Far Future is older than Futurama. (LaserBean203)
419.EA is really stupid, and why is PVZGW having bamboo shoot? OH WAIT NOT THAT BAMBO- Oh... ( Bamboo shoot-pvzgw ) (Ashton Shooter)
420.Costumes in the Chinese version have cool effects and ours are just random? Why?
422.Disco isn't drama, get your facts right.
423.Mecha-Football Zombie...
424."concussions aren't a concern."? That sounds...odd.
425.Zomboss just hopes whoever can run the Gargantuar Primes and run a shift? Why not make a computer run you know? YOU GENIUS?
426.Even Knight Zombie isn't sure why he exists! (As a knight)
427.Game reveals zombie for part 2 before it even came out.
428.Knight Zombie lacks armor, I don't care who you are this is stupid.
429.A knight helmet is tougher Bull or a Piano!
430.Also the helmet is strong enough to TAKE A GARGANTUAR SMASH!
431.Ad for Dark Ages uses the overused Coconut Horse cliche.
432.Ad shows a zombie yet to be released.
433.Wizard Chickens, bow before your ruler. (See 8 to understand)
434.Jester Zombies deflect, everything!
433.Removing a sin for the idle.
434.Chewliard Performing Arts School.
435. Threate in Dark Ages.
436.Paychecks in Dark Ages.
437.Yeah...why sheep mr Wizard?
438.Woah, don't go Zombiefer from PvZCC on us!
439.Wizard Zombie uses Mummy Legs, laziness at it's finest!
440.Zombie King is like King Pig in 2 ways. 1.They're fat and 2.They sleep with crowns on their heads. +3 sins for copyright!
443.If you are even giving legit(possibly) brains to girls and still rejecting you, you know they're not a zombie...either that or they're cold.
444.Those surfboards.
445.Surfing the look cool, I'd like to say that's vain?
446.If the surfer zombie ISN'T the best there already.
447.The "Big one" Fisherman Zombie took is most likely a tall-nut out of a defense made by someone who didn't expect it.
448.Also Fisherman Zombie lacks a counter.
449.Most new zombies in Big Wave Beach lack a counter, only snorkeler has one. +3 sins.
452.Fisherman Zombie's death animation is gruesome. +2 sins.
454.Octo Zombie.
455.So...octo zombie is an octopi person? Sorry, couldn't resist the joke.
456.Octopus rescue center...well they're getting close to endangered fast so...is Popcap trying to warn people not to eat octopi?
457.Oh so they made the Cat Person joke for me, how grand...still a sin for the pun.
458.Blockhead Zombie is just a mix of This zombie and This Zombie.
459.He was "unique" ha ha ha...no.
460.An ICE BLOCK is tougher than a bull or a piano.
461.Also falling in an ice cold stream, that's bad luck if I ever heard it.
462.Thrift stores in the ice age.
463.He's a vegetarian, but still eats the player's brain, unless he sells it.
464.The zombot in this world summons the SAME THREE ZOMBIES.
465.Plants are the reasons Dodos are extinct, you heard it here first!
466.DOLLARS in the ice age.
467.TAXES in the ice age.
468.The Dodo Rider's FACE.
469.A zapped Dodo Rider reveals that the dodo and the imp SHARE a bone!
470.(See 9) Also this frame.
471.Also, Snapdragon doesn't set pirate ships on fire or melt ice in FC. (+2 sins) (Awesomesix, listed as Also, Snapdragon doesn't set pirate ships on fire or melt ice in FC.)
473.Weasel Hoarder doesn't have zombie in her name.
474.Ice Weasel doesn't have zombie in it's name.
475.Troglobite doesn't have zombie in it's name.
476.Troglobite is LITERALLY Octopus Zombie's relative.
477.Frozen winds don't effect Dandelion. (LaserBean203)
478.Blover only effects 2 Dandelions at a time when it makes more sense for it to effect all of the Dandelions of screen.
479.Copyright. For a silly song, really Weasel Hoarder?
480.Weasel Hoarder can't sing.
481.Explains why she was crushed in the trailer.
482.The other zombies are still a d*ck to Weasel Hoarder though.
483.How can the weasels stack on the Dodo Rider Zombie?
484.Or the Troglobite?
485.Ice Weasel's name is uncreative.
486.Sun-shroom gender-swapped into a female? +3 sins.
489.2 of Bonk Choy's costumes make him look like a girl. +10 sins.
499.One of Kernel-pult's costumes make him look like a girl. +5 sins.
504.One of Cherry Bomb's costumes make him look like a girl. +5 sins.
509.How did Zomboss find cursed temples?
510.Or even get the stone out without the whole thing like, falling down.
511.And why doesn't it lose stone when it's hit, that would have made cool and make sense.
512.Zomboss cosplays.
513.Boatsecption.
514.That imp cannon attack...
515.They give too much plant food during this fight. Ancient Egypt, the first world's boss...is harder!
516.Horticulturist?
517."Dr. Zomboss normally doesn't take any bull". I can make a bad joke around that.
518.Also bull.
519.The Zombot Tommorrow-tron is WAY too easy. Like I said, Ancient Egypt, the first world's boss is harder!
520.Speaking of which, most of Far Future is too easy.
521.A sofa (because they're soft) makes even bad guys good.
522.Atleast until plants show up...
523.Why haven't the Zombanty Zombies returned yet? Far Future aka the future would have been a good place to put them, or even a robot looking like a plant!
524.We go from 4 Cyclops-like zombots to a DRAGON ZOMBOT.
525.Also this starts the trend of the zombots turning from spider-legged Cyclops to Animals who we can't see the end of.
526.How wasn't Zomboss burnt if he made the Zombot Dark Dragon in an ACTIVE volcano?
527.Who's Carl?
528.The Sharktronic Sub's entry lags way too long.
529.There's so many things wrong with the entry that'll I just give 4 sins and call it even. +4 sins.
533.Zombot Tuskmaster 10,000 BC. Seriously, is the 10,000 BC needed?
532.At least we find what time we're in, -1 sin.
533.The Zombot Tuskmaster 10,000 BC is easier than the 1st boss blah blah blah SIN!
534.It also only summons 3 zombies THE WHOLE BATTLE!
535.Zomboss is allergic to mammoth hair.
536.Allergy Medicine in the Ice Ag...oh wait he can time travel...WHATEVER, sin it for Allergy Medicine in the Ice Age anyways.
537.Many plants do not have roots. (Клеточная репа, changed slightly due to poor English.)
538.Chinese PvZ2 is changed...a lot.
539.Dandelion's gender confusion.
540.Fire Peashooter's gender confusion.
541.Sun-shroom's gender confusion.
542.Coffee Bean returns even though mushrooms stay awake.
543.Lack of sleeping animation when This guy puts plants to sleep.
544.Also Wizard Clone, literally.
545.Mixing The Three Most Annoying Zombies into One Zombie is not a smart idea.
546.Plantern still is mostly useless.
547.Also it returns.
548.Kung-Fu world.
549.Costumes in PvZ2C have a reason to be there, why not ours?
550.Keys.
551.Big Wave Beach is still hell.
552.PvZ2C gets I-Zombie...
553.and as I'll quote for RetroBowser... "That abomination is not I, Zombie"
554.KFW in short is close to KFC
555.KFW's Gargantuars are too OP.
556.KFW's bosses aren't zombots.
557.KFW has 2 bosses.
558.Pirate Imps appear even though it isn't Pirate Seas.
559.There's 10 more levels of Dark Ages than the international (Laserbean203)
560.Days 16-30 have to be unlocked with stars (Laserbean203)
561.Coffee Bean returns.
562.Fire Gourd can attack when it's "recharging".
563.Heavenly Peach got kicked from Heaven so...she's sort of a devil?
564.White Radish is secretly lazy.
565.Level upgrades for plants.
566.Big Wave Beach needs a level 3 plant to unlock.
567.Level 2,3 and 4 zombies.
568.Bonus sin for Cavalry zombie!
569.Rouge Zombie only exists so Plantern is useful.
570.Plantern's costume changes not only it's plant food but it's idle as well!
571.Torch Kung-Fu Zombie is an Explorer Zombie clone.
570.The design makes sense though, unlike Explorer Zombie's design.
571.Hammer Zombie-Jester Zombie before Jester Zombie.
572."ZombWhirlwind"
573.Also get ready for weird grammar due to weird translations, also giving a sin.
574.Chinese Popcap apparently loves zombies getting drunk that they made Not one but TWO zombies based of getting drunk! +10 sins!
584.Also this world has SIX clones of other zombies in their OWN world! +6 sins.
590.It also has 5 zombie clones of zombies from other worlds. +5 sins.
595.Qigong Zombie-Fisherman Zombie before Fisherman Zombie, I'm seeing a trend here.
596."Use the force Qigong Zombie!"
597.Blew Zombie is a weak Jack-in-the-Box Zombie clone.
596.That headband though.
597.Gong Zombies.
598.Admiral Helmet Zombie-Knight Zombie before Knight Zombie. I'm guessing the trend here is that America Popcap(or vise versa) takes the most annoying zombies from Kung-Fu world and places them in other worlds in the international version.
599.Torch Monk Zombie is pretty much Explorer Zombie and Jester Zombie mixed into one.
600."Poetry Knife skills"? There is a mistranslation in there somewhere.
601.Proof that Kung-Fu World is a world of dead people.
602.(see labeled 10) This frame.
603.Dandelion is too weak to be a premium plant (Ballistic Planet written as "The new Dandelion plant is so baaaaaaaaaaaaaaaaaaaaaaaaad"
604.Chinese disrespecting their past at Kung-fu World. (Laserbean203)
605.The trophy and item system is so confusing. (Laserbean203)
606.To get plants in this game, you have to pray that puzzle pieces fall down or repeat levels over and over again to gain stars.
607.Cherry Bomb is premium.
608.(See labeled 11) This frame/button.
609.China got the Big Wave Beach vasebreaker pack before America.
610.Ps: Vasebreaker is horrible.
611.Split Decision exists.
612.White Radish can't protect plants from Mecha Football Zombie.
613.White Radish is a defensive plant that has a fast recharge...too op?
614.Why are there Blackholes?
615.There is a strange lack of zomboss boss fights in Chinese pirate seas, wild west and far future (Laserbean203)
616.Boss battle are put in a last stand formation in which you can use sun-producing plants.
617.Fire Gourd crossdresses. +5 sins.
621.How can Fire Gourd do acrobatics?
622.Even in the Chinese version, Spring Bean still crossdresses, are we sure he's not secretly female? +5 sins.
627.In the Chinese advertisement, it shows Starfruit wearing a costume it doesn't have.
628.The new Bamboo Shoot... *sigh*
629.Used powers to farm...wow...that's sad.
630.Chinese Popcap somehow knows of an american meme.
631.Freeze Mushroom and Fire Mushroom.
632.Acid Lemon's face.
633.HD Small Lotus is mad but In-game Small Lotus is happy.
634.Almanac says Acid Lemon loves water but he can't be planted in it.
635.Acid Lemon's plant food is near useless in other worlds.
636.Small Lotus is somehow related to Lily Pad.
637.The travel log.
TOTAL SINS:637
Sentence....
SUICIDE BONUS ROUND!
638.Wall-nut
639.Potato Mine
640.Iceberg Lettuce
641.Spikeweed
642.Spikerock
643.Spring Bean
644.Cherry Bomb
645.Tall-nut
646.Chili Bean
647.Blover
648.E.M. Peach
649.Infi-nut
650.Tile Turnip
651.Magnet-shroom
652.Sun Bean
653.Tangle Kelp
654.Lily Pad
655.Puff-shroom
656.Coffee Bean
657.Stunion
658.Chard Guard
659.Grave Buster
660.Hot Potato
661.White Radish
662.Power Lily
663.Jalapeno
664.Squash
665.Hypno-shroom
666.Sweet Potato (Of course THIS would be the devil's number)
667.Ghost Pepper
668.Hurrikale
669.Marigold
670.Lord Bamboo
671.Blew Zombie
672.Zombie Parrot
673.Zombie Chicken
674.Ice Weasel
675.Every Imp +10 sins for 7 worlds, the other dark ages imp and the 2 chinese-only imps.
685.Zombie King
686.Every Octopi the Octo Zombie throws
687.Announcer Imp
688.Fisherman Zombie
689.Wizard Zombie
690.Archmage Zombie
691.Hunter Zombie
692.Gong Zombie
693.Lion Dancer Zombie
694.God of Wealth.
TOTAL SINS:694
Sentence-Octopi
(They're evil!)
This is for sins related to photos.
TBA
Notes
First day has 109 sins... WHAT?!?!?
Sin 168 was changed.
End of sins, got through Tutorial to Chinese, Lost City will have it's own sin counter.