Complete Survival:Fog(Hard):
Using only mushrooms, but use ALL of them
Leave a crater and a Hypno-shroom at the end
Take a photo at the end AND a photo when you got an Ice-shroom just explode.
Honestly, I want everybody to money farming until you got the 10th slot.
Winner: Hitoridakeno (a little missing, Sea-shroom, possibly, since we can't see the fog).
The strategy: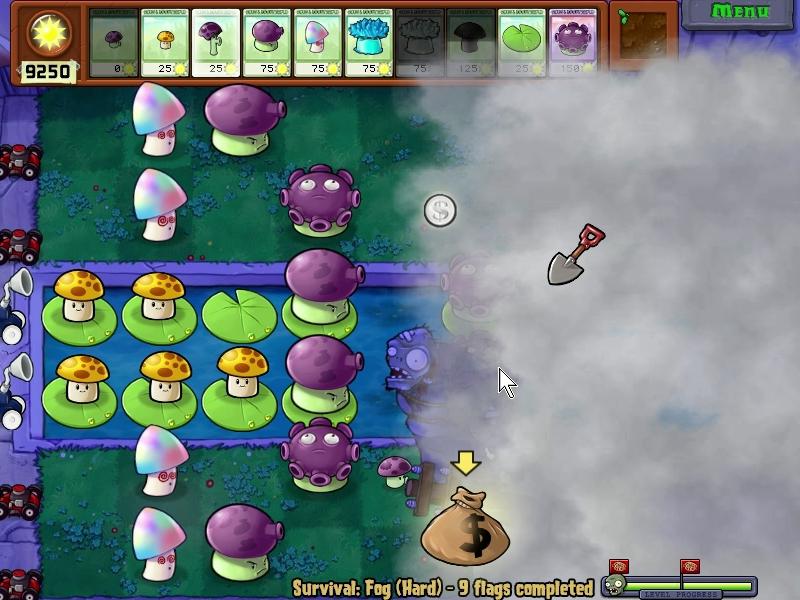 In the first picture, we see the Sun-shroom, Fume-shroom, Gloom-shroom, Puff-shroom, Hypno-shroom and Lily Pad(acceptable).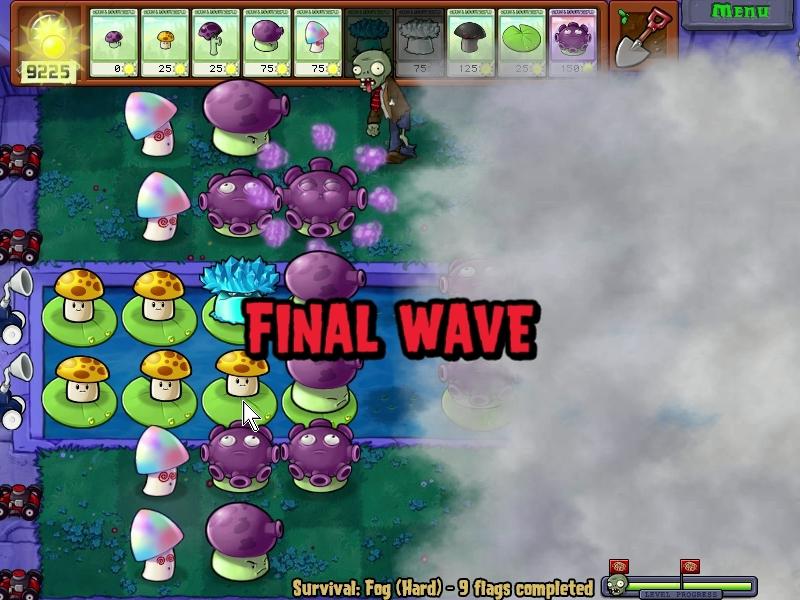 The Ice-shroom active.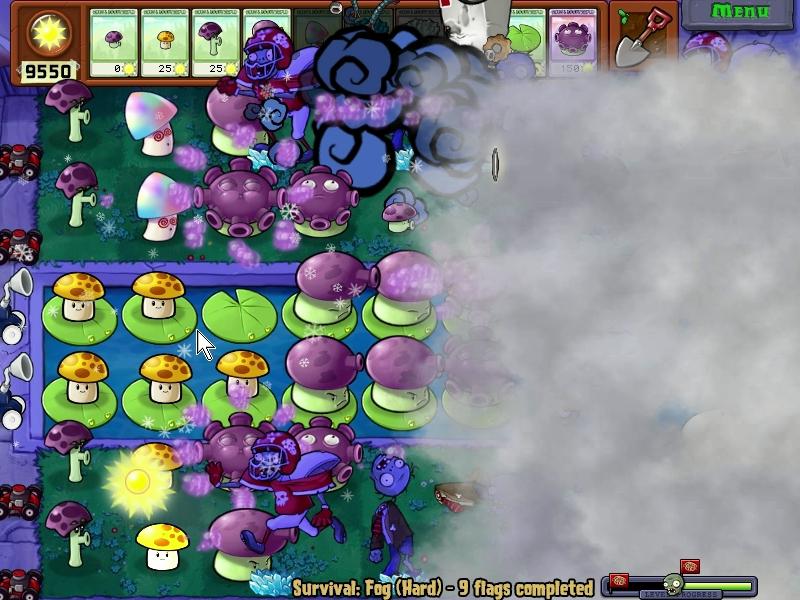 Exploded Doom-shroom and Scaredy-shrooms.