Welcome to The PVSZ Times: Issue 2!
Thanks to...
Top Story
C.Dave buys a taco for $1,000

Last Week, on his lunch break, our reporter C.Dave agreed to buy a fellow worker's taco for $1,000, when asked about why he did so, he said...
C.Dave:BECAUSE I'M CRAAAAAAAAAAAZZZZZZZZZZZYYYYYYYYYYY!!!!!!!!!
Game
Name those games
NOTE: ALL COPYRIGHTS GO TO THEIR RESPECTIVE OWNERS.
Post your answers in the comments below.
Correct answers will be in the next issue.
Mr. E wants you
Post you questions for Mr. E in the comments.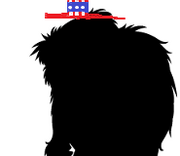 Ad blocker interference detected!
Wikia is a free-to-use site that makes money from advertising. We have a modified experience for viewers using ad blockers

Wikia is not accessible if you've made further modifications. Remove the custom ad blocker rule(s) and the page will load as expected.