Comments

0
RPG Endless Survival: The End of the World/Storage

Hi! Welcome to the Storage! Everything you decide to store in any shop worldwide will be sent here! It's magic! My friend Harry from the Paper Mario universe will help with this. He runs his own shop on Toad Town, what did you expect?
How does this work?
Simple. In ANY shop of the game, you will have the option to store items. When an item is stored, it will be erased from your items list and comes here, where Harry will happily keep it for you. Like when you store, in any shop of the game, you can also claim whatever belongs to you from here, no matter what shop it is.
Storage

This section will list the items that are currently stored.
Unlike the vaults, only players who have stored items will appear.
Empty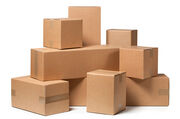 Ad blocker interference detected!
Wikia is a free-to-use site that makes money from advertising. We have a modified experience for viewers using ad blockers

Wikia is not accessible if you've made further modifications. Remove the custom ad blocker rule(s) and the page will load as expected.