Yes!!!,Pirate Seas is my FAVORITE AREA!!! in the game.There's no Poor Booty me Lads,but Thee rerr's only Best Booty!!! Gaharrr Harr!! Remmr Let's GO Gotchit!.I have a challenge for you guys if you have the risk to do it GuhuhuhuA!!!.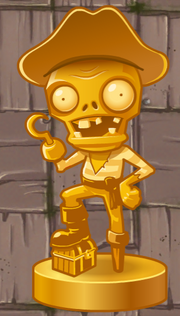 Yarrrrgahahahaaaaw!!!.....Rabuduludugudubwwwvvwoooow!!!
Here's the Rules!                                                                                                   Rules First Before You Read The Challenge
No Sun-Producing Plants.
Pirate Seas Plants Only(Kernel-pult,Snapdragon,Spikeweed,Spikerock,Coconut Cannon,Spring Bean,and Cherry Bomb.That means no other plants.
Don't used any Sun-Producing Plants in levels of Locked and Loaded.
No SKIPPING a Level,you must finish level 1 of the Pirate Seas first with 1,2,and the following rules,before proceeding into the next level.
No buying Plant Food.
No using Power-Ups.Also No buying Power-Ups.
No Plant Power-Ups from the Zen Garden,you must play it wisely.
If you skip a Day to think how to beat other levels please go back to level 1 again.This is because that you need to beat this challenge with a total of 2hrs. or less than 2 hours playing.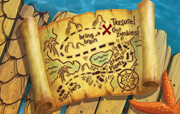 Additional Information.                                                                                     In Rule No.3 you can used other Plants in
Locked 
and
Loaded
.You must Finish all The Pirate Seas Levels without skipping one level to another,and with a total playing of
2hrs.
 or less than 2 hours if you don't you'll go back to level 1 and start again.In Conveyor Belt Levels well Have Fun!!!.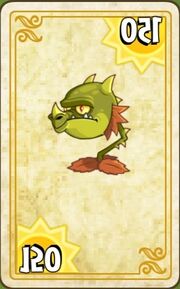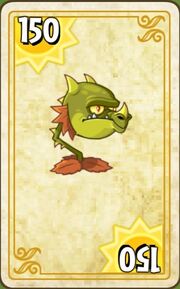 The Challenge is to finish all the levels of the
Pirate Seas
 Levels 1-25 with the RULES ABOVE HERE.Follow the rules think hard,play hard.The Additional Information(just above this message with a Map) will help you what to do in Levels with
Conveyor Belt 
and
Locked and Loaded
.Got a Problem? well put that problem inside of yours.Because this Challenge is already done by Creekee11(me)and I want you to do it.If I can you can!!! All of us CAN!!!.
Players that got buy an additional sun and extra 25%refund is not allowed to do this challenge,but having an extra seed packet is allowed.
Extra Tips for the ones got no extra seed Packet!!!
If you got no extra Seed Packet it's OK! just don't add Spikerock because it's cost is too high,replace it by Spikeweed.If you want to use Spickerock then change Spikeweed to Spikerock.7 seed packets is just fine like me.Got no extra additional sun and extra 25%refund well doing great because I also dont have those extra's.