(This is  Fake.it is only Fanon.)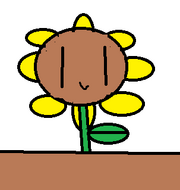 Series Characters    
There are Plants and Zombies in total.
Plants                              
Sunflower
wallnut
Peashooter
potato mine
Chomper
Bloomerang
Bonk Choy
Cabbage
Icebearge Lettuce
Reapeater
Twin sunflower
Snapdragon
Kernel pult
Coconut cannon
Spikeweed
Cherrybomb
Spring bean
Threepeater
Spikerock
Grave buster
Zombies
Zombie
Conehead
Bucket head
Imp
Flag zombie
Gargantuar
Vase Gargantuar
Mummy zombie
Cone head
Bucket head
Flag mummy
Ra zombie
Camel zombie
Explorer Zombie
Tomb Raiser
Pharaoh Zombie
Mummified gargantuar
Imp Mummy
Zombot Spinik-Inator
Pirate Zombie
Cone head,Buckedhead and flag Zombie
Swash buckler
Segull zombie
Barrel roller
Imp Pirate
Imp Cannon
Pirate captain Zombie and Zombie Parrot
Gargantuar Prime
Zombot Plank walker
Seasons
Season 1 (Players house-Acient Egpyt)
Season 2 (Pirate seas-Wild west)
Episodes of Season 1
(Episode 1:Welcome!)
(Episode 2:Batlle)
(Episode 3:A Time Travel)
(Episode 4:The Acint Egpyt)
More Soon
Episodes of Season 2
(Episode 1:Pirate seas)
(Episode 2:The Seagull and Parrot' Revenge!)
More Soon
Ad blocker interference detected!
Wikia is a free-to-use site that makes money from advertising. We have a modified experience for viewers using ad blockers

Wikia is not accessible if you've made further modifications. Remove the custom ad blocker rule(s) and the page will load as expected.