Comments

7
Pogo Party w/o Catapults or Mushrooms/Coffee Beans
I figured out how to beat Pogo Party w/o using Catapult Plants, Mushrooms, or Coffee Beans!
Here are a few images. Hopefully the strategy and seed lineup should become apparent. Oh, and the instants I didn't have to use. Just don't forget the Garden Rake.
A good start.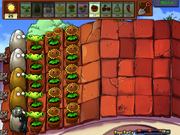 Start of strategy completed. Now, to move on to adding the primary attackers...
The completion of the full strategy has started.
Almost done...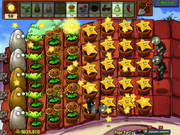 Completed!
Here's a pic just to show that this build can complete the minigame.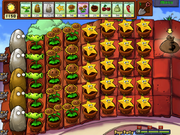 Aaaaaaaaand we're done! Just to be clear, my pickup is Split Pea, Tall-nut, Imitater Tall-nut, Starfruit, Sunflower, Twin Sunflower, Flower Pot, Cherry Bomb, Squash, and Jalapeno, though the last three aren't really necessary.
Ad blocker interference detected!
Wikia is a free-to-use site that makes money from advertising. We have a modified experience for viewers using ad blockers

Wikia is not accessible if you've made further modifications. Remove the custom ad blocker rule(s) and the page will load as expected.