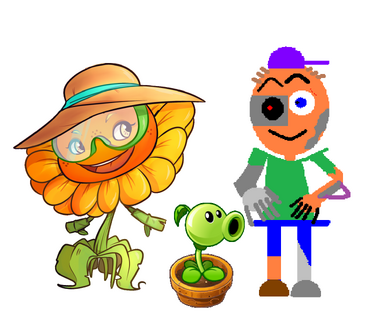 I was just one human at a time when me and Peashooter became friends, we had a good friend ship. and then I met Sunflower, we did as life went on, then 7 days later Crazy Dave built Penny and we went through time but at the Pirate Seas I found a basket and found a Baby Peashooter, we named him Pea Cannon, once we got to the Far Future I had to stop that pesky Dr.Zomboss once and for all plants but it failed and that's how I became a cyborg and my family was my family and friends.
Ad blocker interference detected!
Wikia is a free-to-use site that makes money from advertising. We have a modified experience for viewers using ad blockers

Wikia is not accessible if you've made further modifications. Remove the custom ad blocker rule(s) and the page will load as expected.