1. Disco-tron 3000 Theme (Official + Variation).
"In the far future with missed Disco-tron 3000. I offer to listen to music for an older version of a zombie, which has not passed the final version of the game."
2. Neon Mixtape Tour: Side A music (Not official).
"Not official! 'Cause those Jams in this video aren't like the Jam in PVZ2"
I will update more, hold on!
Let's listen to musics, guyz!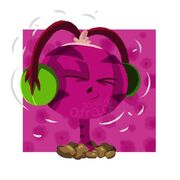 Ad blocker interference detected!
Wikia is a free-to-use site that makes money from advertising. We have a modified experience for viewers using ad blockers

Wikia is not accessible if you've made further modifications. Remove the custom ad blocker rule(s) and the page will load as expected.