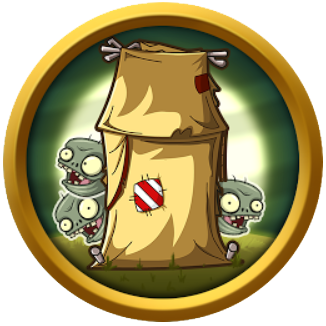 Spawn Camping


Clear a level where 3 Imp Porters have established camps

Difficulty: Easy
Spawn Camping is an achievement in Plants vs. Zombies 2. It requires the player to clear a Lost City level where three Imp Porters have established tents. It is worth 5 points on Game Center for iOS devices and 500 XP on Google Play Games for Android devices.
Origins
The term "spawn camping" refers to an infamous practice in first and third-person shooter games where one team traps the other in their spawn area by killing them before they can retaliate.
Strategies
This level can be easily done in Lost City - Day 28, where three Imp Porters appear very early. The player may let the Imp Porters establish their camps, which can be destroyed with ease using trap tiles.
Trivia
The Imps on the achievement's icon look like they have just come out of the tent, but in game Imps do not spawn out of Imp Porter's tents.
See also
Ad blocker interference detected!
Wikia is a free-to-use site that makes money from advertising. We have a modified experience for viewers using ad blockers

Wikia is not accessible if you've made further modifications. Remove the custom ad blocker rule(s) and the page will load as expected.