Ad blocker interference detected!
Wikia is a free-to-use site that makes money from advertising. We have a modified experience for viewers using ad blockers

Wikia is not accessible if you've made further modifications. Remove the custom ad blocker rule(s) and the page will load as expected.

For the level after the v1.8 update, see Sky City - Day 8.
Sky City - Day 8 is the eighth level of Sky City in the Chinese version of Plants vs. Zombies 2. This is the first appearance for thunderstorms. Anthurium is pre-selected in this level. When this level is finished for the first time, the player unlocks level 1 Anthurium.
Walkthrough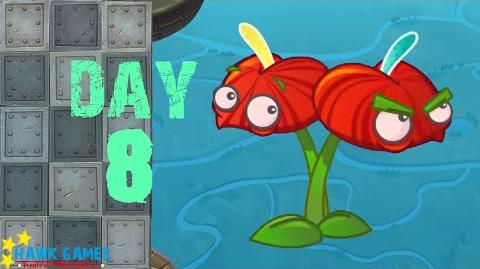 * A gate can be unlocked with a key after completing this level
^ Conjectural name