For the level after the v1.8 update, see Sky City - Day 5.
Sky City - Day 5 is the fifth level of Sky City in the Chinese version of Plants vs. Zombies 2. Missile Zombie makes its first appearance here. After completing this level, the player receives a money bag.
Difficulty
Missile Zombie can heavily damage the player's base if not swiped away. Follow the tutorial given by the game to defeat it.
Walkthrough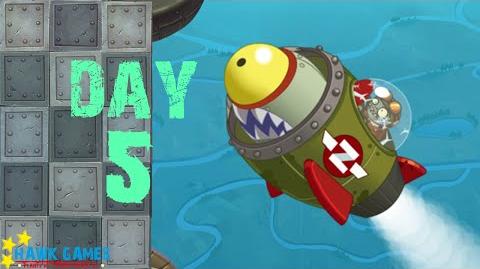 * A gate can be unlocked with a key after completing this level
^ Conjectural name