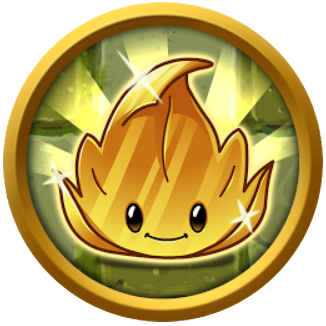 Ragweeds to Riches


Create 5 new Gold Tiles in a single level with the Gold Leaf

Difficulty: Somewhat easy
Ragweeds to Riches is an achievement in Plants vs. Zombies 2. It requires the player to create five Gold Tiles in a single level using the Gold Leaf. It is worth 10 points on Game Center for iOS devices and 1,000 XP on Google Play Games for Android devices.
Origins
Its name is a portmanteau of "ragweeds," flowering plants in the genus Ambrosia and the phrase "rags to riches," which refers to a person who turned wealthy after rising from poverty.
Strategies
This achievement can only be earned in Lost City, as Gold Leaf can only be selected there. Some of the beginning levels are the best choice, as not many dangerous zombies appear in them. However, these levels are fast while Gold Leaf's recharge is slow. In that case, use its Imitater form or play Temple of Bloom, as the first 20 levels are the most ideal choice.
If the player cannot use Imitater, stalling plants are also useful; plants like Chard Guard, Iceberg Lettuce, Stallia, and Hurrikale help out in keeping zombies at bay while you waiting for Gold Leaf to recharge. They can also use Instant Recharge
See also