Plants vs. Zombies PlayStation 3 and Xbox 360

Main menu.

Developer:

Genre:

Platforms:

Xbox Live Arcade, PlayStation Network

Release dates:

Xbox Live Arcade: September 8, 2010
PlayStation Network: February 8, 2011


Sub-version of:
Plants vs. Zombies for the PlayStation 3 and Xbox 360 versions is a sub-version of Plants vs. Zombies. It is almost exactly the same as the Game of the Year Version of Plants vs. Zombies, except with the addition of Versus Mode, Co-op, the mini-game Heavy Weapon replacing It's Raining Seeds and also removing the Zombatar (however it can be used in the PS Vita version).
Controls
Screenshots
Trailer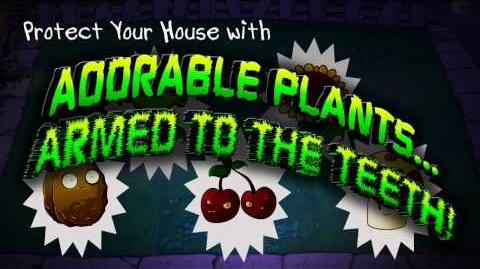 Ad blocker interference detected!
Wikia is a free-to-use site that makes money from advertising. We have a modified experience for viewers using ad blockers

Wikia is not accessible if you've made further modifications. Remove the custom ad blocker rule(s) and the page will load as expected.