This article is under construction and requires more content. You can help our wiki by
expanding it
.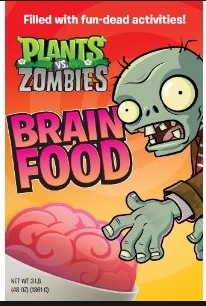 Plants vs. Zombies: Brain Food is an activity book. The cover shows a normal Zombie grabbing a brain from a bowl. The activities mostly are mazes, drawing certain plants or zombies, and unscrambling words.
Trivia

This article is a stub. Help us
expand it
,
or the zombies will eat your brains!
Comic books
Graphic novels
Informative books/Spin-offs
Miscellaneous