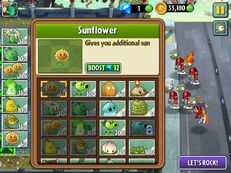 Not to be confused with the other uses of Plant Food.
Plant Food boost is an item that can be activated before a level is started when selecting the plants that lasts for the duration of that level. Any plant from that seed packet will automatically use its Plant Food effect every time upon being planted. There are only two ways to activate it. One is to have a boost already obtained from the Zen Garden, which is obtained by fully growing a plant besides Marigold and then activating the seed packet that it spawns. The other way is to pay a varying price of gems (either 10, 12, or 15) to activate the boost for that level. Planting a plant with a Plant Food boost on a Power Tile will not trigger the Power Tile, and will only affect the plant.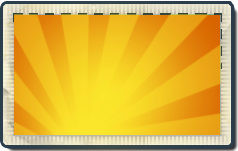 Strategies
It is best recommended to boost the plants with an effect that last until it dies, such as defensive plants, Torchwood, Cactus or Electric Currant.
Plant Food boost gem cost list
Gallery
Trivia
A boosted Puff-shroom will activate all other Puff-shrooms.
Before the 2.3.1. update, Coconut Cannon's Plant Food Boost costed 15 gems instead of 10.
A boosted Wall-nut or Tall-nut does not activate its Plant Food effect if planted on their degraded counterparts with Wall-nut First Aid.
Digging up a boosted plant in the Zen Garden will disable the boost.