A wiki and encyclopedia based on the Plants vs. Zombies series, a tower defense video game series developed and published by PopCap Games, first released on May 5, 2009.
Started on May 12, 2009. We now have a total of 4,227 pages, and 1,410,752 contributions have been made!
(view all pages)
WARNING: This wiki contains spoilers and possibly leaked content for upcoming features! Read them at your own risk!




Notice board
Don't know where to start? Check our wiki's community page to find what to do! But please read the notices below first.
Featured poll(s)
What's your favorite plant hero in Plants vs. Zombies Heroes?
What's your favorite zombie hero in Plants vs. Zombies Heroes?
What do you think of Trial of Gnomus DLC?
What do you think of Apple Mortar?
What do you think of Witch Hazel?
Thank you for your votes!
Click here to see more polls!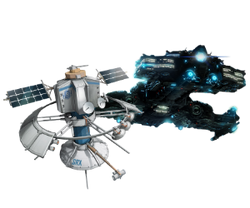 Strategy Games
Go to these sites for info or for help with your own wiki!
Act of Aggression • Act of War • Age of Empires • The Banner Saga • Bomberman • Boom Beach • Castle Clash • Civilization • Clash of Clans • Command & Conquer • Company of Heroes • Dawn of War • Deception • Dungeon Keeper • Edain • Fire Emblem • Grey Goo • Homeworld • Insaniquarium • KanColle • Krush Kill 'n' Destroy • Plants vs. Zombies • StarCraft • Total War • Wargame • Worms
Want your community included? See how!

0
Plants vs. Zombies Wiki
Go on the Lawn>