Ad blocker interference detected!
Wikia is a free-to-use site that makes money from advertising. We have a modified experience for viewers using ad blockers

Wikia is not accessible if you've made further modifications. Remove the custom ad blocker rule(s) and the page will load as expected.

For the international version of the level, see Lost City - Day 8.
For the level after the v1.8 update, see Lost City - Day 8 (Chinese version).
Lost City - Day 8 is the eighth level of Lost City in the Chinese version of Plants vs. Zombies 2. It is a Brain Buster level. Fifteen Gold Tiles are present on the lawn, all of them placed at the first three columns from the end of the lawn. When this level is finished for the first time, the player gets a star.
The gimmick for this level is similar to that of Level 4-10 in Plants vs. Zombies, as the screen is covered in darkness and is only illuminated by lightning strikes for several seconds before darkening.
However, the main thing that differs from the mentioned level is that the lightning strikes that illuminate the screen are able to strike random plants and zombies, instantly killing them.
Trivia
Walkthrough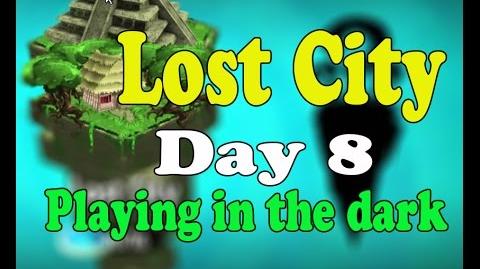 * A gate can be unlocked with a key after completing this level
^ Conjectural name