This is the gallery for Fire Peashooter.
Old
Miscellaneous
Old
"Working with an open flame is serious and,
more importantly, dangerous business."
This is a section regarding leaked content.
None of this has been officially released.
Click Show or Hide at the right side of the section to show or hide the content.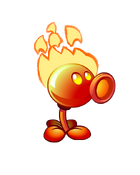 Guardian

Heroes
Common
Uncommon
Rare
Super-Rare
Legendary
Event cards

Kabloom

Heroes
Common
Uncommon
Rare
Super-Rare
Legendary
Event cards

Mega-Grow

Heroes
Common
Uncommon
Rare
Super-Rare
Legendary
Event cards

Smarty

Heroes
Common
Uncommon
Rare
Super-Rare
Legendary
Event cards
Token cards

Solar

Heroes
Common
Uncommon
Rare
Super-Rare
Legendary
Event cards
Beastly

Heroes
Uncommon
Rare
Super-Rare
Legendary
Event cards

Brainy

Heroes
Common
Uncommon
Rare
Super-Rare
Legendary
Event cards
Superpowers

Crazy

Heroes
Common
Uncommon
Rare
Super-Rare
Legendary
Token cards

Hearty
Sneaky

Heroes
Common
Uncommon
Rare
Super-Rare
Legendary
Event cards