Aquatic zombies
Category page
Talk

0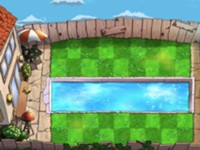 Aquatic zombies are zombies that mainly go to the Player's House by crossing the water. Most aquatic zombies have special ability when they are in the water.
In Plants vs. Zombies, they appear in Pool and Fog. In Plants vs. Zombies 2, they appear in Big Wave Beach.
The sound that occurs when a zombie enter the water.
Pages in category "Aquatic zombies"
Ad blocker interference detected!
Wikia is a free-to-use site that makes money from advertising. We have a modified experience for viewers using ad blockers

Wikia is not accessible if you've made further modifications. Remove the custom ad blocker rule(s) and the page will load as expected.