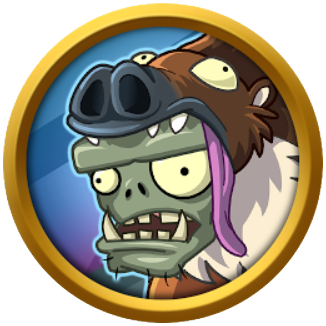 Barrage a Trois is an achievement in Plants vs. Zombies 2. It is achieved by "defeating" the Sloth Gargantuars, but more specifically completing Frostbite Caves - Day 16. It is worth 20 points on Game Center for iOS devices and 2,000 XP on Google Play Games for Android devices.
Origins
Its name is a play on the French expression "ménage à trois." "Barrage a trois" means "barrier of three" in French, referencing the three Yeti Imps that Sloth Gargantuars carry.
Strategies
Trivia
This achievement cannot be earned by completing Frostbite Caves - Day 13, even though this level has a Sloth Gargantuar in it.

This is because the achievement requires the player to collect a World Key, which was not available until Frostbite Caves - Day 16 (the second level to feature Sloth Gargantuars).
As of version 5.1, a World Key is no longer obtained after completing Frostbite Caves - Day 16; however, this achievement is still earned by completing this level.
See also